DIY Sprinkler Irrigation Design
---
Irrigation Design For DIY Watering Systems
Our Free Sprinkler Design Service will provide you with a detailed layout, parts list, and pricing for your irrigation installation project. Designs are completed by Irrigation experts and can be completed in just a few days. (see sample below)
What we need from you:
We rely on you to provide us with a scaled drawing to the best of your abilities. Your drawing should include the following:
Scaled drawing of your property (be as neat as possible showing structures, driveways and walks). This does not have to be computer generated to be acceptable.
Approximate dimensions of all areas to be watered.
Distinguishment between lawn and other landscaped areas such as shrub beds and flower gardens.
Location of Water Source Connection (usually the water meter)
We also require the following information regarding your wtaer source:
Type of Water Supply (potable city, well, pump)
Water source size (often 3/4")
Water Source Pressure
Sample Irrigation System Design
The following is an example of what you can expect from our Irrigation Design Services for your DIY project. Here we show a sample input diagram, ouput technical drawing with a descriptive breakdown, followed be pricing of this system. This sample will give you an idea of how to read the irrigation plan and estimate your plan requirements and costs. You may even be able to plan the system yourself after reviewing this example.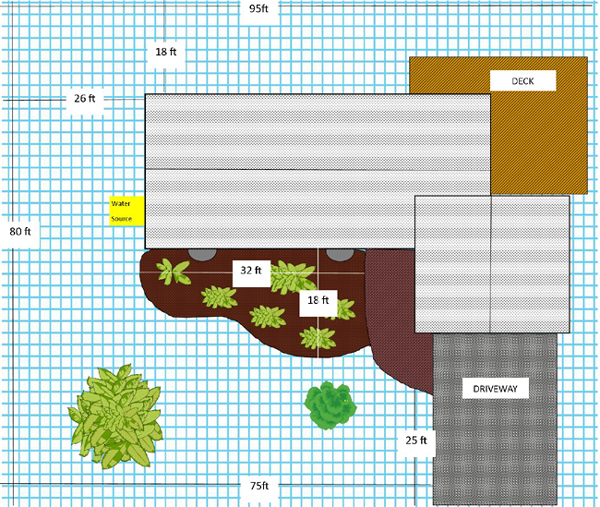 From this diagram the plan produced is shown below.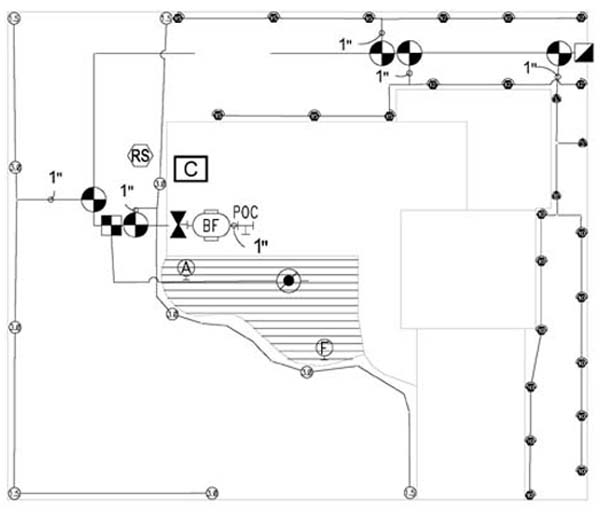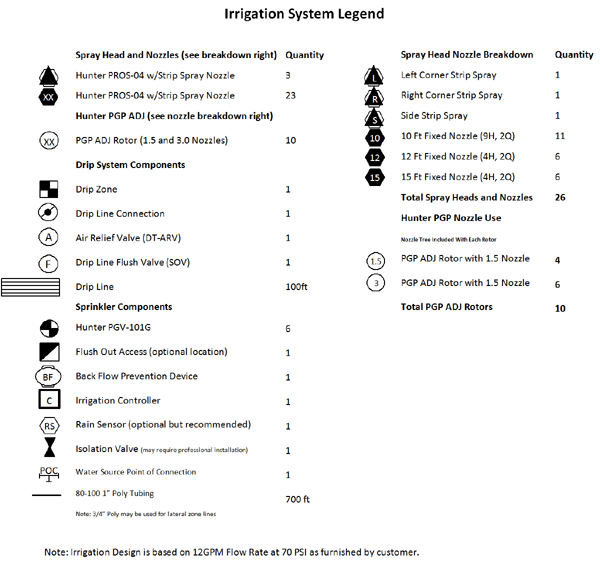 To better understand this irrigation system layout we have highlighted the recommended zoning for this design.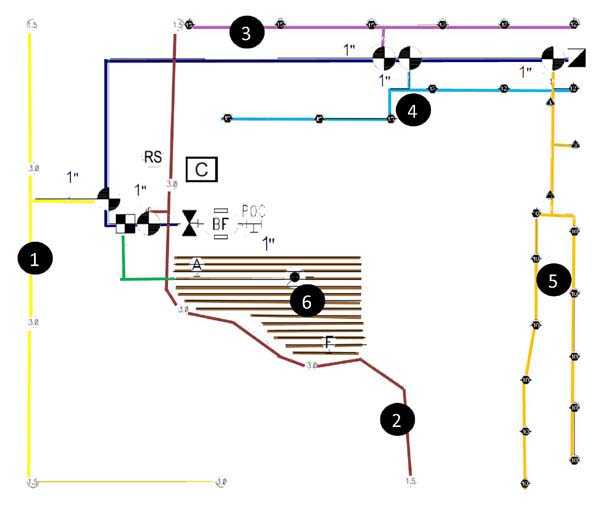 For the Irrigation System illustrated above we have provided sample pricing for both conventional fittings and Blu-Lock. As you will see from our pricing example the cost is very similar for both designs. Note: Pricing and Products may vary from web offering.
Click Here For Blu-Lock Pricing and Parts List
Click Here For Conventional Irrigation Pricing and Parts List
Ref 510